RIVERSIDE, CA – 7/31/2010 – Walker Evans Racing is all geared up for Lucas Oil Off Road Racing Series (LOORRS) at legendary Glen Helen Raceway this Saturday and Sunday August 7th and 8th. This will be the first time that LOORRS will be hosted at Glen Helen Raceway known to the off road community as the hub of west coast MX racing. Races will be held under the lights this weekend which adds even more drama to an already exciting racing series.
RJ Anderson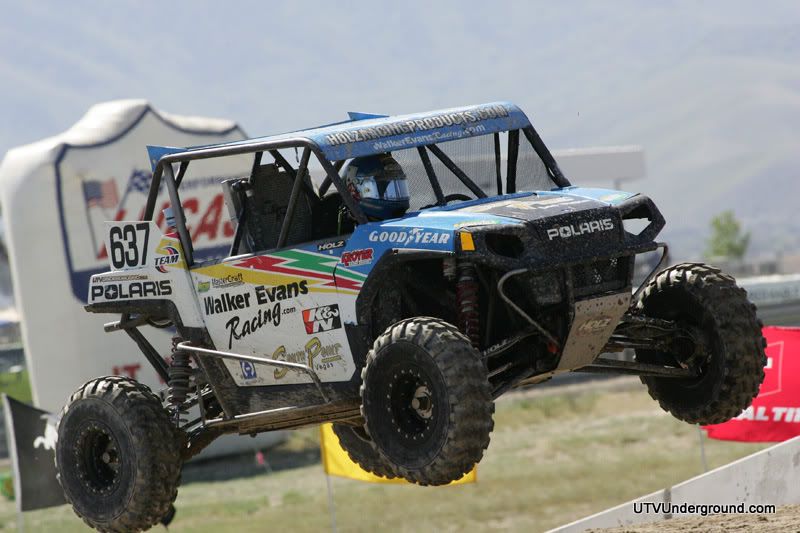 Walker Evans own R.J. Anderson will be racing his Walker Evans Racing Polaris RZR in hopes of regaining the points lead in the Unlimited UTV class. Anderson currently sits 3rd in points heading into this weekend and with a solid performance will keep himself in the hunt for the end of season points championship. Also in competition this weekend is Walker Evans own Shelby Anderson who is competing for her chance at a end of season championship in her Jr 2 Trophy Kart.
While we at Walker Evans Racing would love to see R.J. and Shelby standing on top of their respective podiums it is important that we also point out that we are supporting the success of many other racers in both the UTV and Trophy Kart Divisions at Lucas Oil. The current Unlimited UTV points leader Austin Kimbrell is running on a set of our custom WER 2.0 Remote Reservoir Coil Over Shocks equipped with a dual rate spring combo. Robert VanBeekum who is currently 4th in points is also running the same Walker Evans Racing shock combo. Others running Walker Evans Racing shock combos are Mark Holz and Tyler Parks in the Unlimited UTV division as well as Corry Weller, Tyler Herzog, Gary Thompson, and Doug Mittag in the SR1 UTV division.
Corry Weller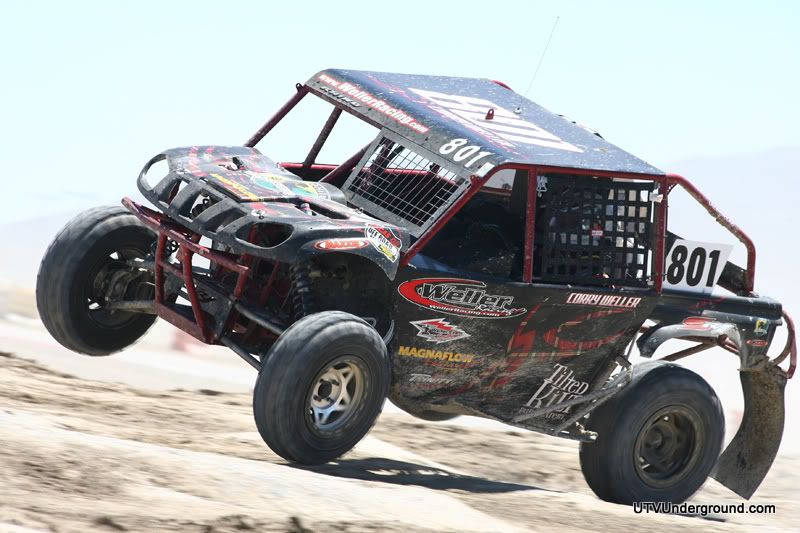 You will also notice quite a few Unlimited and SR1 racers tearing up the tracks on sets of Walker Evans Racing 14″ UTV Beadlock Wheels! Racers such as Tyler Winbury, Corry Weller, Tyler Herzog, Doug Mittag, and John Dempsey are all running our wheels and we are proud to have them all on our team!
Trophy Karts is another class of racing that Walker Evans Racing supports and develops products for. Our shocks are used on numerous Trophy Karts from Jr 1 all the way up to 450 Pro Mod. Modified Kart racers Mitch Guthrie Jr. and Bradley Morris are running on Walker Evans Racing 2.0 Coil Over Shocks as well as Shelby Anderson in Jr 2 and Brock Heger in Jr 1.
Shelby Anderson
We are proud to be supporting both the Trophy Kart and UTV divisions. Walker Evans Racing understands the importance of supporting the youth in off road and with over 30 years in off road racing we also understand the importance of putting our products through the most extreme situations to prove their strength and reliability. The Lucas Oil Off road Racing Series provides Walker Evans Racing with proving grounds that allows us to test our products in the most extreme racing situations.
At Walker Evans Racing our goals is to design and manufacture quality, performance, race-proven products that can used for aftermarket applications. The very same product we produce is the very same product used on numerous race winning vehicles. Based in Riverside, CA Walker Evans Racing has been involved in the off road industry for over 30 years.