There is still time this holiday season to shop for the Side X Side owner that you know or yourself for that matter! Whether you celebrate Christmas, Hannukah, Kwanzaa or Festivus (and who doesn't love the Airing of Grievances?), holiday gift-giving is in full swing. To that end, we've put together a bunch of awesome gifts for the people on your list.
Happy shopping!
RZR XP Turbo X-6 Stainless Steel Exhaust System
RZR XP Turbo X-6 Stainless Steel Exhaust System – The Sparks Racing X6 Stainless Steel Exhaust system is the ideal exhaust system for any application because of the power gains it produces through the entire power curve. We have spent countless hours testing on the dyno, on the track with Pro-level drivers, and in the dunes to insure the most performance possible out of our exhaust system. We have been at the forefront of ATV performance for over 30 years, and we applied those same principals to our RZR XP Turbo system which has allowed us to reach industry leading performance results. Our complete exhaust system is designed to meet the demands of enthusiasts and racers everywhere. From the deserts of Baja to the dunes, this exhaust system offers what you're looking for. When driving a UTV, no one wants to have an exhaust system that overwhelms the cab with noise. Our exhaust for the RZR XP Turbo gives you the performance you want with a sound you'll love.
Direct link: RZR XP Turbo X-6 Stainless Steel Exhaust System
STI's Chicane RX tires
STI's Chicane RX tires –
The Chicane RX tire combination results from STI's years of hands-on experience and proven testing that has produced a broad line of high-performance tires and wheels. Featuring a unique split-knob non-directional tread design, the Chicane RX line is DOT marked and ready to hit the road for powerful performance and high-mileage value. The design's 8-ply carcass offers the perfect mix of durability, light weight, and smooth ride flexibility.
Direct Link: STI's Chicane RX tires
Vision X Solo LED Pod
Vision X Solo LED Pod – The Solo LED Pod outputs 1,052 raw lumens from a single 10-Watt LED and outshines most factory halogen headlights. Vision X uses top-binned LEDs, guaranteeing that you'll have the most lumen output your dollar can buy.
Quick Release Fire Extinguisher Mount
Assault Industries UTV Quick Release Fire Extinguisher Mount
Features & Benefits
Light weight, proven design
Made from Aircraft aluminum
Simple to use and Releases with one pull of a Pin
Rattle free design
Bar mounts are manufactured from our proven Clamp design
Kidde Fire Extinguisher included
Tested by our sponsored racers with no failures or loss of fire extinguisher
Fits any 1.75"
American made
KC Cyclone LED Light
Cyclone LED Light – The KC Cyclone is a new multi-functional auxiliary LED light that is available in four colors: Clear, Diffused, Amber, and Red. The Cyclone LED light is a great Universal LED Dome light that can also be used for LED lights in wheel wells, LED lights in bumpers, LED lights under the hood in engine bays and pretty much anywhere you can bolt a screw and a nut. This compact and extremely small Universal LED light is versatile, easy to install and extremely bright.
Direct link:
KC Cyclone LED Light
Overhead Bluetooth Audio System
Bluetooth iPod Speaker Overhead Weather Proof Audio System – The Best Just Got Better AND Louder SSV Works new iPod Weather Proof audio system for the Polaris RZR XP 1000 and 2015 RZR 900 provides Hi-Def stereo sound. The WP-RZ3O4 clamps in overhead to your stock cage, installs in 15 minutes with a simple 2 wire hook up and is totally weather proof. Like all SSV Works systems, the enclosure is constructed of fiberglass for maximum durability and the best sound quality. All systems include wiring, mounting hardware, and step-by-step instructions. (for RZR4 1000 please- see WP-RZF3O4) Features: – Weatherproof Docking station for iPod / iPhone, no radios needed – Water tight locker with slam-latch polycarbonate door – Charges iPod, iPhone and touch – internal 50 watt x4 ultra-efficient amp for UTV's charging system – Waterproof marine 2-way 6.5″ speakers – 4 LED hyperwhite dome light – On board bezel mounted rubberized controls – iPod control (Volume, Track FWD/BCK, Play/Pause) – 3.5mm AUX input for MP3 or Sat Radio – FM tuner with backlit display and external antenna – Optional RCA low-level output for system expansion (requires WP-HRCA adapter)
Direct link:
Bluetooth iPod Speaker Overhead Weather Proof Audio System
Polaris RZR XP Turbo UHMW Trailing Arm Guards
Polaris RZR XP Turbo UHMW Trailing Arm Guards –
Factory UTV RZR XP Turbo Trailing Arm guards offer the best in trailing arm protection. Constructed from ultra tough and slippery UHMW these guards protect your trailing arms from the off road abuse you love to put them through. This is the same protection Factory UTV Support racers have used to protect their race UTV's and win every major Pro UTV Endurance Championship race including the Baja 500, Mint 400, King of Hammers, San Felipe 250 and Silver State 300. 1 set of guards.
Direct link:
Polaris RZR XP Turbo UHMW Trailing Arm Guards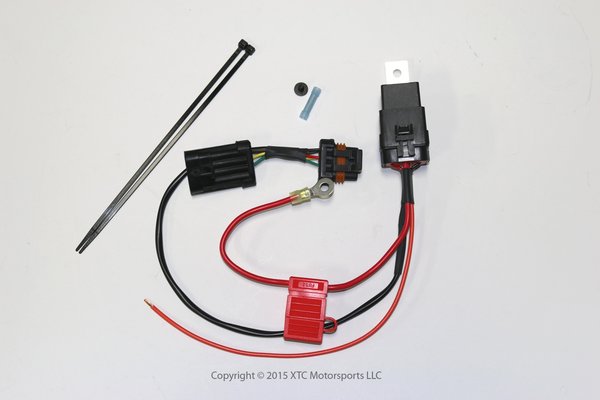 RZR-HB-Relay Light Bar Activation System using High Beam Switch
RZR-HB-Relay Light Bar Activation System using High Beam Switch to turn on and off Light Bar without adding a panel switch
Easy Install Plug and Play
Plugs into Right Head Light
Metri-Pack sealed Relay Mounts on Fire Wall
Diode Protection that reduces voltage spikes
Up to 30 AMP Light Bar
Includes Cable Ties, Self Tapping Screw and Butt Connector
This System from XTC Power Products lets you add a light bar or other device without having to pull your dash apart and cut in a switch. When you want to use your Light Bar just hit your High Beam and that will turn it on. All power goes through Sealed Relay with Diode Protection that reduce voltage spikes from field collapse protecting your Light Bar Investment.
RRP360 2 Place Intercom System with Helmet Kits
RRP360 2 Place Intercom System with Helmet Kits – The new Rugged Radios RRP360 Inner-Connect 2-place intercom combines clear communications between driver and co-driver, easy one touch operation at an affordable price. Featuring Quick Lock connections for intercom cables, sealed 3.5mm music port and master volume control makes the RRP360 the easiest intercom to install and adapts to almost any 2-way radio for additional car to car communications. Simply mount, plug in and turn on. It's that easy!
Direct link:
RRP360 2 Place Intercom System with Helmet Kits
Defender SS Mirrors
DragonFire Defender SS Mirror – DragonFire has taken the popular SuperSport Side Mirror to the next level with the introduction of the folding Defender SS Mirror. The indexed pivot mechanism allows the mirrors to move out of the way for trail or trailer hazards and then can be quickly returned to the original position.
Features:
Lightweight billet aluminum
Black anodized for style and longevity
Folds both forward and backward
Quick and easy return to original position
4" convex mirror glass
Adjusts for improved viewing angle
Laser etched DragonFire logo on driver side
Sold in pairs
Made in USA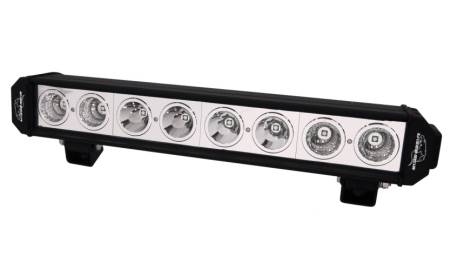 10 Watt Enterprise LED Series
LazerStar 10 Watt Enterprise LED Series – The 10 Watt Enterprise LED Series is the premier line of LED lights available today which makes them an excellent choice when considering lighting for your UTV or Side by Side. Each LED light is completely dust and waterproof and can be submerged in water up to 50 feet, which serves to benefit most weather conditions on the road or off. The 10 Watt Enterprise Series lights are available in either spot, flood, or combi beam patterns and offered in lengths up to 50 inches.
GMZ Sand Stripper XL Tires
GMZ Sand Stripper XL Tires – The all new GMZ Sand Stripper XL tires are constructed with a durable 6 ply radial construction similar to the original Sand Stripper tires. The front and rear tires are available in sizes 30x13x15 front, and 30x15x15 rear. The Sand Stripper XL tires match up perfectly with the new high-powered machines available on the market today providing the perfect combination of looks and performance with excellent floatation and traction. These new tires are the ideal match when paired with the GMZ Casino Beadlock wheel that was specifically designed to maximize the performance of the tire.
Sand Stripper XL Front: The three-rib design and size of the front tire offers excellent floatation and turning ability making transitioning from dune to dune effortless even for bigger heavier vehicles. Available in size: 30x13x15 Weight: 24 lbs. Overall height 31″.
Sand Stripper XL Rear: The new rear tire features a 7/8 inch tall, ten paddle design suitable for most of the newer high-powered machines available on the market today. Specifically designed by GMZ engineers for the best tire height and paddle ratio to deliver the most traction and flotation possible without adding any extra strain on the clutch and belt system. The Sand stripper XL is available in size: 30x15x15 Weight: 30 lbs. Overall Height: 32½".
Polaris RZR 1000 RackBoss Heavy Duty Rack and Pinion
Polaris RZR 1000 RackBoss Heavy Duty Rack and Pinion – SuperATV spared no details with RackBoss and worked tie rod end to tie rod end to engineer not only the strongest, but the longest-lasting rack and pinion on the market. You want bullet proof? Try a housing that has 40% more material giving you added strength where it's needed most – no more cracked housings! You want longevity? Utilizing a 15% bigger rack gear and a wear-resistant Teflon bushing, RackBoss showed no sign or wear or fatigue after 50,000 strokes compared to competition showing obvious wear at 30,000 strokes.
Will fit:
Polaris RZR 1000 : 2014+
Polaris RZR 4 1000 : 2014+
Polaris RZR XP Turbo : 2016+
ITP Ultracross R-Spec Tire
ITP Ultracross R-Spec Tire – Low-profile design provides superior handling on smooth, hard surfaces – as well as eyecatching good looks! Tightly spaced, overlapping tread pattern lowers rolling resistence and enhanaces ride comfort. 6-ply radial construction and durable rubber compound deliver longer wear and enhanced cut resistance. Super deep Rim Guard feature offers the best wheel lip protection in the business.
Rigid Industries Polaris RZR XP1000 Grille
Rigid Industries Polaris RZR XP1000 Grille – These Rigid Industries grilles are made from laser-cut 304 stainless steel and are assembled using stainless steel button socket head bolts and nylon nuts – not welds. They feature a high quality black powder-coat finish and mounts securely using OEM mounting locations. We recommend professional installation.
This grille fits (1) 10″ SR-Series LED Light. *LED Lights Sold Separately*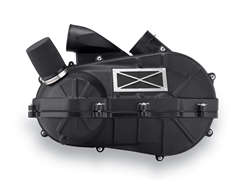 Polaris RZR High Flow Clutch Enclosure
Fuel Customs Polaris RZR High Flow Clutch Enclosure – Don't get stranded on a ride with a busted best!!! Fuel Customs' patent pending design is a high flow clutch enclosure eliminate belt slap that the stock cover currently has issues with. 40-50 degrees cooler belt temp than the corrected 2015 Polaris belt cover has. Quick release for easy belt changes. This is a great investment vs. continuous belt replacement hassle Pick your favorite color. Ads nice look to your set up.
Polaris XP1000 UTV Wrap Kit
Polaris RZR XP1000 UTV Wrap Kit
– Wolf Designs' premium UTV wrap kits for the Polaris RZR XP-1000 are digitally printed on the highest quality 3M brand vinyl with Eco Solvent Inks ensuring the very best product with a finish and fit that's mistaken for paint. Each wrap kit is fabricated at the time your order is placed, and may take up to 5 business days to manufactur
e.
Direct link: Polaris RZR XP1000 UTV Wrap Kit
Simpson / Twisted Stitch Off Road Seats
Simpson / Twisted Stitch Off Road Seats
–
The XP1000 Vortex seat provides high containment while still allowing easy entry/exit with its cutaway lower bolster design. It also features headrest holes for easy removal of 5 point safety harnesses and a submarine belt slot. It is designed to work with the factory slider without raising the rider in the vehicle by using Twisted Stitch Seats' exclusive billet aluminum mounting system. It features a removable seat cushion for added comfort, more durability and easy cleaning.
RZR XP1000 STAGE 5 DUAL SYSTEM
RZR XP1000 STAGE 5 DUAL SYSTEM – FEATURES:
Newly Designed Stage 5 System
304 brushed stainless steel mid & head pipes
Dual aluminum mufflers available in 2 finishes
Fully Tig Welded
6061 Billet Muffler Clamps
6061 Billet Machined Exhaust Tips
Oxygen sensor bung
USFS approved sparks arrestors
Significant horsepower and torque gains
5 year warranty
Made in the usa
Polaris RZR 1000 XP 4 EPS Max Clearance Lower Arched Radius Bar
Polaris RZR 1000 XP 4 EPS Max Clearance Lower Arched Radius Bar – A bent rear radius bar on your RZR 1000 XP will hinder your ground clearance and can quickly lead to getting stuck because you're hung in a rut or on a rock or a shortened ride. High Lifter maximized the available space in the rear radius bar area with extreme curvatures to give you the most ground clearance AND still protect your axle with the Max Clearance Series Radius Bar.
Direct link:
Polaris RZR 1000 XP 4 EPS Max Clearance Lower Arched Radius Bar
Shock Therapy for your Polaris RZR XP1000 FOX Shocks
Ride Improvement System (RIS) Polaris XP 1000 Fox Edition – After months of testing and ordering custom parts that no other company has, Shock Therapy's new RZR XP 1000 RIS kits are here! The FOX Edition RZR has many good attributes. Fox internal bypass shocks and a front anti sway bar make this model quite a bit more plush and stable than earlier RZR's. After extensive testing of the stock set up in terrain from desert, dunes, trail, rock, mud and short course we were dying to dig in and improve the things we felt needed some help. Although the Fox Edition XP was more plush and smooth through mid size obstacles we felt that it was way too stiff and abusive to your body in the small chop and rocks, but at the same time it was too soft for the big hits like jump landings or dune G outs. Also, the dual spring system on the car utilized a completely collapsed upper spring which contributes to the stiff feeling through half the terrain since the car is riding on the stiffer lower spring 90% of the time.
Our first step was to cure the items on our hit list with internal shock work if possible. After much testing and too many re-valves to count, we nailed what we feel to be the best internal set up possible. More plush in the small chop, stable and confident in the whoops through mid travel and double the bump stage capacity for the big hits. Adjustable from soft in the desert and trails to stiff in the dunes just by adjusting the compression knob on the shock. This is accomplished through extensive internal machine work to the piston, bypass tubes, bypass valving, piston valving and total oil flow capacities. All of this work requires custom tools and tooling to accomplish. The best, single ride quality improvement possible is the Stage 1 RIS kit.
Direct link:
Ride Improvement System (RIS) Polaris XP 1000 Fox Edition
And if all else fails, be sure to check out Side by Side Stuff for all kinds of parts and accessories for your UTV – > www.sidebysidestuff.com