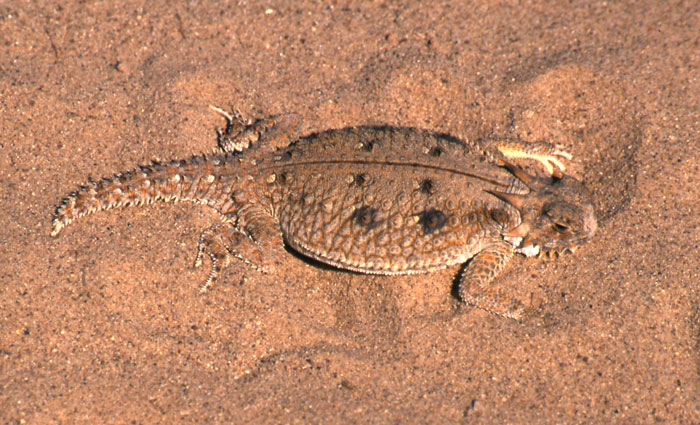 Flat-Tailed Horned Lizard
The Center for Biological Diversity (CBD) has filed a petition for protective status of the Flat-Tailed Horned Lizard through the Endangered Species Act (ESA). The California Fish and Game Commission is now considering their petition. After several failed attempts to get the lizard listed as protected through the Federal Government the CBD is now trying to get the species listed through the State.
Additionally, the CBD has recently filed their intent to sue the US Fish and Wildlife Service for failing to decide if 16 species in California warrant consideration of the ESA. Once a petition is filed, the FWS has 90 days to respond which they neglected to do. Among the 16 species listed in their Intent to Sue is the Colorado Desert Fringe-Toed Lizard, another species found in the dunes and desert areas where many people recreate.
"Both of these actions by the CBD could have huge implications for duners not only in the Imperial Sand Dunes Recreation Area but also in Ocotillo Wells, Superstition and Plaster City Areas where two of these species are located," stated ASA Executive Director Nicole Gilles. "This just shows that their war chest is limitless and our fight will never be over."